Have you heard of HubPages?
Well, if your answer is NO – then you should come on over and check it out!  I am going to be listing my lenses here on this page for easy access to anyone who would like to see my lenses.
Hubpages is a whole lot of fun and a little bit addictive…..but the best part is, you get to build web pages about things you Love and make money in the process!  Please leave a comment and let me know what you think!  THANKS!
Come join me on HubPages!
Here are my Lenses – I will update this page as I add more!
My Kids Love this Homemade Juice!
Kindle Publishing with Tasha Marie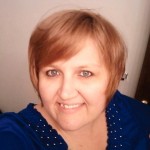 Until next time – I wish for you Success!
Love
Love