Amazon Selling Adventures – Part 1
Amazon Selling Adventures – Part 1
Aaron and I began selling on Amazon 2 years ago.  A lot has changed in our lives in that time.
Our very first date sending inventory to Amazon FBA was March 18th, 2016.
WOW!   ~ The ride has come with some crazy ups and downs.  
I am so excited to be building a – lasting – legacy – changing – business – for OUR future and for the future of our kids. Amazon Selling has changed our lives.  God is in the details.
We live in a very exciting time.  Technology, like everything else, can be used for the good.  It is an exciting time to be alive as an entrepreneur!
Here is a picture I posted on Facebook at the end of year 1 selling on Amazon.
The Bottom line of the 2016 experiment was that  – YES! 100% – Selling physical products on Amazon works and IS profitable!
It was a hard year of physical challenges for me (Tasha Marie) – I almost died two months after this journey began….BUT – the Lord is faithful and I am still here.  I will write about that Journey soon but it is not the focus of the story today….
Moving on….
At the end of year one – we had sold –
Just over $9,000.00 on Amazon. Amazon FBA
That would seem even more impressive if we told you the truth that we barely did anything at all after that initial launch.  After my brush with death – I was down for the count in many ways and my husband was working full time. He didn't even really know that much about what I was doing on Amazon anyway.  
I was trying to prove the Amazon Selling model before getting too excited about it.
It was proven and we had no idea the journey we were about to embark on.
Stay tuned!
Selling on Amazon works!
If you'd like to learn more.  Get in touch. I would be happy to share with you.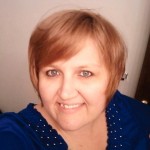 Until next time – I wish for you Success!