YES! YES! LORD I NEED YOU!  Every second of every day!

I am a Christian!  I will not apologize or hide that fact!
I am opinionated and I make mistakes!
I was a slave to sin in ways I cannot even fathom now……but BORN again and allowing God to work His Miracles through me and my life.  I still sin.  I see no reason to deny that my flesh will sometimes win the battle here and the things that come from that are sin…..I sin.  Everyone sins.  It is just fact!
I have to answer for me and my choices. And while I am here I wish to share with others the Peace I now know that can ONLY come from a true and personal relationship with Jesus Christ!
I ask everyday that God will cover me with Grace and allow me to follow the above words from Mother Teresa with Thankfulness in my heart – seeking His will for my Life and allowing the Holy Spirit to move me in ways that I Hope will Glorify His Holy Name!
The verse that Pastor Mike chose for me when I was Baptized in August of 2009!
Matthew 5:16 (NIV)
16 In the same way, let your light shine before others, that they may see your good deeds and glorify your Father in heaven.
What I Believe!

Adapting the Mission of my church – I vow –
To help people Love God and Love others through Faith in Jesus Christ.
I will accomplish this by…
Worship – Put God first
Learn – Know God more
Connect – Form Godly friendships
Serve – Care for others
Go – Reveal our faith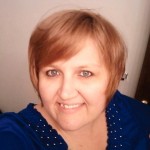 Until next time – I wish for you Success!
God
Love
Love