God
Kindle
Today I almost ran myself out of time to post here! 
I had to take my sister to the airport in Indianapolis – which is 2 hours away or so. (one way)
I had to make an urgent appt with a dentist – I chipped a tooth in my sleep – YIKES!
And I was of course busy, busy today with more Real Estate Education as well as Kindle Publishing and I had to get some stuff done for  the weekend (Easter) since my kids are out of school tomorrow!
WHEW!  I am tired just thinking of it all!! 
While I was driving home from the airport (by myself) – I took some time for prayer and reflection.  I opened my prayer book this morning and read the wrong day – but was prompted to
Thank God for 20 things before I asked for anything!
Here is my list of 20 –  I Thank God for
Grace
His Presence in my life
Love
Dying MY Death
Forgiveness
Truth
The Holy Spirit
Air
Clean Water
Food on my table
My Family
My Friends
My Enemies
Crossroads Church
A roof over my head
Clothes on my Back
Peace (from knowing my Savior)
Money in my bank account (Not a lot, but – enough)
The Sun
Music
Today – my color is Blue!  And not the typical thing that might come to mind with hearing the color Blue….but Blue as in my favorite color.  All shades of Blue in rays of thought and bursts of color to allow myself to feel closer and more connected with my God as I take time to reflect on just a snippet of things I am Thankful for!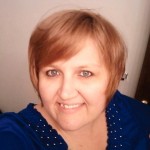 Until next time – I wish for you Success!
Kindle
God