Kindle Direct Publishing
Kindle

What is KDP? – or Kindle Direct Publishing.  I am posting today to give more information about KDP.  I have found that a lot of people are feeling a bit stuck on exactly what it is, so I thought I would help out with some great details about the program.
Here are some of the direct quote's from AMAZON'S site about their direct publishing.
1-1 What is Digital Text?
Digital text is text that exists in a "digital" electronic format which you can read on a computer. This can include plain text files (.txt) and word processor files (.doc), among others.
————————————————————
My two cents:
We are reading digital text right now on this blog.  We read digital text on e-readers such as a Kindle device, a PC, and ipod, ipad or iphone.  If you are reading this digital text right now, I would wager a guess that you already knew this one, but I wanted to include it anyway for the people who may be brand spanking new to the internet who may not have known that is what they are looking at.
————————————————————
1-2 What is Kindle Direct Publishing?
Kindle Direct Publishing is a fast, easy self-publishing tool that lets you publish your digital text content for the Amazon Kindle wireless reading device. Simply Upload your content, enter sales copy and pricing information, and publish in minutes.
————————————————————
My two cents:
Kindle Direct Publishing is a direct source for you and I to be able to publish our content in digital text format for others to enjoy! Kindle Direct Publishing takes out the need for a publisher in this market.  We ut out the middle-man so to speak and go straight to being able to publish our books and offer them to the world wide marektplace through Amazon!  (BRILLIANT!!!
)
————————————————————
1-3 How does Kindle Direct Publishing work?
Kindle Direct Publishing converts your digital text so readers using the Amazon Kindle or Kindle for PC or mobile devices can read it. It also collects basic details about your content, including Author, content type, cover image, and list price, and makes that information available along with your content on the Kindle Store.
————————————————————
My two cents:
Being able to cut out the middle-man means more profits in our pocket.  We do need to be sure we are offering a great product and over-delivering every single time so we can keep our buying customers happy.  Over-delivery will retain that customer for the next sale.
————————————————————
1-4 Do I need any special skills to publish with Kindle Direct Publishing?
Kindle Direct Publishing does the basic work for you, but if your content contains a lot of special formatting, a bit of knowledge in HTML may come in handy. Our ————————————————————
My two cents:
The truth is, if you can write in a word document or some similar writing software this is easy.  You will likely expereince some bumps in the road with formatting if you do not do the basic homework required here, but, it is true, you do not need special skills to publish your books with Kindle Direct Publishing!
————————————————————
1-5 How do I sign up for Kindle Direct Publishing?
If you already have an Amazon.com account, you're ready to go. Just visit the Kindle Direct Publishing home page and sign in. If not, click Sign Up to create an account. For detailed instructions, see Create an Account.
————————————————————
My two cents:
If you are even remotely serious about wanting to be an Author, and you have NOT signed up with KDP – I suggest you go and do it right now.  Once you have set up your account, then you can begin learning the ropes and formatting.
————————————————————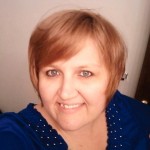 Until next time – I wish for you Success!
PS – If you would like a much more inclusive course on knowing how to begin your Author career be sure to check this out – My membership in this program has truly changed my life and was worth ten times what I paid for it.  The best part is, Geoff Shaw is the real deal – one payment – full lifetime membership!  If you follow his steps and advice, you will be successful!
Kindle
Kindle Direct Publishing