40 Days Of Lent Challenge 2016
Day 1 of our Challenge – Make the CHOICE to DO THIS challenge!
Make the choice to change your life.  To live intentionally and to become the person Christ intended you to be!
 Make the time to spend time with the Father.  Make a list of where you are starting and where you are going!
Start RIGHT NOW!!
Here are some ideas for Day 1 –
Pray every morning, as you rise

Thankful for another day to honor God with our lives/actions/thoughts today
Pray every morning for the Holy Spirit to help you

make the choices that He would like you to make
Pray that God will guide you through this challenge
Pray that God will use you to help others
Ask God to help you pray continually, all day

Our prayer life should look like an open dialogue with God all day

Once it becomes habit, you will miss it if you forget
Ask God what He wants you to do – then be quiet enough to listen to His answer
Be specific in your prayers – we serve a MIGHTY GOD!!
40 Days Of Lent Challenge 2016
I will see you tomorrow for Day 2!  I will be posting my whole list soon.  I will also be posting some things you can work on every day during our challenge so that we can stay in touch!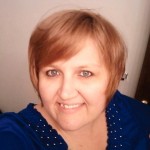 Until next time – I wish for you Success!