Love
Love
God
Well, it is true….we have reached December 2012! 
I am not really sure how the year flew by as fast as it has, but none-the-less – we have arrived at the door of December.
As I pause for a moment to reflect back on this year and to look forward just a few months, I am in awe at the changes that God has set in place and the wonderful future I am looking forward to.  My family and I are getting ready to embark on the ride of a lifetime and I will remember to trust my God.
He has put these things on my heart and has given me a peace that I wish I could extent to all of those around me and allow them to feel it too.
Our life stays busy, and I do not see that changing anytime soon.  That is what we signed up for when we choose (and accepted from God) to have our five children.  I wouldn't change it for anything…..well, maybe I would add a few more kids…. 😛  Yep!  I Love kids. And so does Aaron.
2 things have been exposed to light that has changed our life forever….one I am not going to talk about here just yet, as it is something we are still training through and trying to nail down before we actually allow others into it.  There is just too many negative nelly's out there to try to steal our joy. 
And besides, I look at it like this (like I do most things in life – we all can learn all the time) – many many things we do now that we were not born knowing how to do – and some of those things we are good at and if we choose to we can even be great at – but we must first train ourselves up with the ropes of it.  Learn the basics, embed the ideas in our brains so that we could explain it in our sleep if we needed to. Then continue to educate and learn and grow….then, we can move towards the art of mastering this wonderful skill(s) set.
It is very exciting to me!
The second thing that has changed our lives is something I have spoke very briefly about on my blog. 
You can read about it here – http://tasha-marie.com//Kindling 
If YOU know that YOU have the POWER to CONTROL **YOUR** life and circumstances, then you should be able to spot value when you see it.  This is the best thing I have bought ONLINE in the last TEN YEARS!!!
I do plan to write up a little more about it, but for today I have to run.  I have to go start getting things in order for my other blog, where I am writing about that untold treasure we are embarking on.  I will share it here when I am done.  Don't worry, it will all be inter-connected. 
Until that happens I would like all of you to go check out the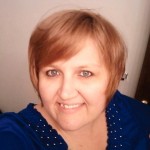 Until next time – I wish for you Success!
God
Love
Love