Hope
Hope
Amazon
Kindle
I have a new added a new section to my website – one that we can really dig into the meat of Amazon http://tasha-marie.com//kindle-publishing/
My mentor is making a living on his Kindle Books and has released his training series simply for the joy of helping others.
Kindle Publishing is a hot a growing market.  It will never be too saturated!  I mean, come on now – are libraries too saturated?  NO!  And there never will be!
If you have any desire to write or if you are just simply curious about making some money in your spare time – you should go check out my page…..and sign up for my mailing list, as that is where I will deliver the passwords for the upcoming next five weeks of my – Top 10 Simple Steps to Easy Kindle Publishing!
Hope to see you on the other side!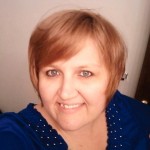 Until next time – I wish for you Success!
You can view my Mentors Training here – http://tasha-marie.com//Kindling
Kindle
Amazon
Hope
Hope