Love
Love
God
Servant Leadership
A few weeks ago my husband and I went to an annual event that we attend called PTC -that stands for  Prarielands Training College!
We are BOTH leaders involved in Scouting (Boy Scouts of America)- many different positions in many different Scouting units.
At PTC we get to choose what we would like to learn about and I was introduced to the idea of Servant Leadership, which is a concept I had not really heard before.
I know the concept it had just never been introduced with proper identification!
And my leader says –
What does Servant Leadership mean to you?
Great – Being schooled by a fellow leader is interesting, since we know as Scouters the best way to lead and teach youth is by asking open-ended questions, such as the one above!
Servant Leadership is something that has been on my heart for some time now……without the words to fully back it, I was struggling to even tell others what i meant let alone get them to fully understand what I was trying to propose.
Now that it has a name, I think I will be able to better share with others what I am seeking to do in my life.
It is my wish to become a Servant Leader!  In being a Servant Leader, I will remind myself daily, or sometimes multiple times a day that I am here to serve others.  In whatever space that needs to be.
God has called me to be this person and I want to be the best Servant Leader I can be in order to live according to His will for my life!  I am always asking Him to expose my heart and many times when He does I do not like what I see.
I then have to re-evaluate my ideals and remind myself that He does not judge me as the world judges me and that His standards are far HIGHER than anything I can imagine.  I find myself on my knees asking for His help and guidance.
When I take my grandmother to the store every month to get her groceries – I am being a Servant Leader!  But in so doing, I must honor God and do it with a kind and loving and grateful spirit.
I remind myself that many people do not have their grandma still around and I try to enjoy every second we are together.
When I run a Scout meeting or I am doing the planning for one – I am being a Servant Leader!
When I make dinner for my family, or wash their clothes or perform any duty for another person – little eyes are upon me – watching me, evaluating my performance and trying to measure up to the standard that I am setting!
I am keenly aware that my husband and I are the living example for what we would like to see in the lives of our children.
Servant Leadership is awesome when you have your heart right!
I struggle on some days and some days are certainly more difficult than others – BUT – I do not allow that to stop the flow.  I do not allow that to steal my heart.
As I continue on my path of Servant Leadership the serving seems to get easier.  My heart is happy to do it.  My spirit cries -YES!- when others ask things of me…..most days….
I am working on having that attitude with the rest of the world.  I do, to a degree, but I am a "Love Me" personality and this does require work!  I am a lot better than I was before, but still have to make an effort in this area!
EXCEPT for on my blog or my online community!  I Love helping others and do so with an open heart and mind.
Servant Leadership is awesome!  God has done amazing things in me!  But – I am still a work in progress!
Leave us a note and let us know…..  
What does Servant Leadership mean to you?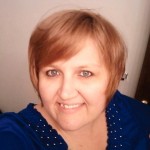 Until next time – I wish for you Success!
Servant Leadership
God
Love
Love