Amazon
Author
I found these 5 FREE Kindle Books today while looking around on Amazon.
I think as an Author it is always wise to keep educating ourselves in every aspect of writing.  I know that I have many stories floating around in my head and when I am not writing I am THINKING about writing.  I simply Love the art of story telling and showing the reader what is being felt.
I wanted to share these books with you as a tool to further your ideas and writing skill sets.  I have downloaded them all and will shortly be diving in.
I want to get a few thousand more words written today before I read, so I am off to do some more BIC writing and then I shall get reading!  I may share some of my thoughts on these books down the line, but for now, they are FREE and they are about my art, so I am interested to see what they have to say.
If you are interested in getting these books for yourself – FREE TODAY (We NEVER know when they will go back to FULL price)!!! So GRAB them right now and start reading!!!!
Just click on the book and you will be taken to Amazon to get them straight away.
"How to develop your craft, improve your writing, get an agent, promote your work, embrace the digital age, and prepare yourself for the coming changes in the publishing industry."
All proceeds benefit the non-profit organization Literacy Inc., which promotes reading among teens.

to get this book!
"The Boundless Writing textbook is a college-level, introductory textbook that covers the all-important subject of Writing."

to get this book!
"Interviews with forty-nine writers as they speak about writing, publishing and promoting their books in the digital age."
….Including John Locke, the first self published ebook Author to sell a million copies of his novels.

to get this book!
"Download, for free!, a hilarious essay by New York Times bestselling Author Jason Mulgrew, plus get a sneak peek from his new book, 236 Pounds of Class Vice President, available February 12, 2013."

to get this book!
"These 1,000 prompts work for blogs, scripts, stories, poems, essays, songs and anything else that requires you to stare down writer's block and start writing!"
Happy Reading….and HEY – when you are done reading them, please come back to my blog and tell us how you like them!!!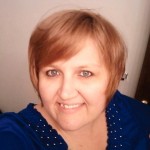 Until next time – I wish for you Success!
Author
Amazon