Kindle Training
Kindle
HI everyone!
I was just listening to a Kindle Training seminar and wanted to share with you a few of the most important things I took away from it!
These *Tips* -Always- ring true and can save you a lot of time and possible heart ache. I know that I wish I had known this when I first started out.
As always, we should keep it simple, but when we start on any book – our steps and planning should be guided by – Our Readers!  We must stop and think about what it is that our audience wants……  What are we delivering to them and what exactly are they looking for?
This is a picture of my daughter Destiny!  She LOVES to read!
If we take the time to get in the head space of our readers then we will put out a product that they will want to read.  We of course have to follow that up with good, relevant content an awesome cover (because Kindle books ARE judged by their covers) and a hooking title to get them interested!
Another thing that was mentioned that I feel is really important is, we must be willing to tweak things.  If we Upload a book and it is not selling, we may need to change it up a bit.
We might need to change the cover, the title, the description or all of the above.
Be willing to give your audience what they want, and what they are willing to pay for.  Be open to the ideas of switching things up and it could make the difference between failure or success!
Always write with the idea that you know the outcome and what your audience wants, no matter what genre you are writing in.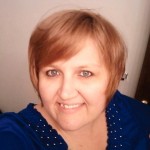 Until next time – I wish for you Success!
Kindle
Kindle Training