Kindle
It has come to my attention that many people who stop by my blog do not have an e-reader, a Kindle, or something of the like.
While in the time period we are in, I find it an interesting statement. Now, Let me share a little secret…..
I DON'T HAVE ONE EITHER!!!
HERE is the absolute beautiful thing about that statement….
I DON'T NEED ONE! And neither do you!
and here is why…..
We all can enjoy Kindle books, right here, right now, today, so long as we have a PC –
YOU too can Download Kindle for PC – right here at this link – Click the link or click on the picture to Download Kindle for PC now and begin your journey into the wonderful world of digital books!
It doesn't matter if you intend to write them or read them, having Kindle on your PC will enable you to go to places you have never gone before.
If your intenet is to write Kindle Books – GREAT!!!  You will need this wonderful tool to preview your own books and to read others for Inspiration.  Grab it NOW and let your journey begin TODAY!
http://tasha-marie.com//KindleReadingApps
That is all I have today….just keep writing, just keep reading!  All of these things make us better at our craft.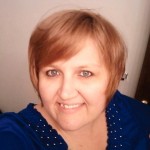 Until next time – I wish for you Success!
Kindle