Love
Love
Kindle
Do you like to write Poetry?
Do you like to write Romance?
Do you like to write Fiction?
Do you like to write Thrillers?
Do you like to write Non-Fiction? Conspiracy?
What Do You Like To Write?
Do you KNOW what you like to write?
One of the best perks to being an author/writer is that we get to choose what we want to write about!  If you however do not know what you want to write this can be a daunting task.
Look at the above questions about what you like to write – do any of them jump out at you?
What genre do you think you would like to write in?
If  you are truly wanting to start writing books to Publish on Amazon's Kindle – for Self Publishing then you should be following my posts and writing your own preferences down on paper.  🙂
When beginning this journey it is important to explore all of your options as stated in my last post – Think Wide Open.  We must keep an Open Mind – however, at the beginning it is a good idea to start with what we like to read.
Reading and Writing TRULY go hand and hand!
Here is an example to prove what I am saying-
I – personally – do not like zombies!
I do not like Horror anything….and zombies get a bad rap from something that happened to me when I was little.  (story for another time perhaps  😉 )
Zombies do not intimidate me like they did when I was young but the DO leave a bad taste in my mouth and I just do not like them.  BUT because they leave a bad taste in my mouth, I do not understand them and I do not enjoy anything that has to do with zombies…..I should NOT be writing stories about zombies!
Zombies are a hot selling genre right now IF you can write a good zombies story – but – if you are faking' it – your readers will know.  If I were to  write about zombies – it would certainly be a faking it scenario!
I wouldn't enjoy writing it!  My readers wouldn't enjoy reading it!  It would be a bad situation.  Don't worry – you will not be seeing any zombie stories coming from me.
We should write about the things we are passionate about!
When are passionate about what we are writing about – our readers will be able to see, feel, hear it!  They should be able to feel the emotions we are feeling when we write!
I am passionate about children, helping people, relationships – this is my starting point.  Yours will likely be different than mine – but – it will be designed to take you to your next level. It will be uniquely designed – just like you!
When we write what we Love our passions will flow out of us affectionately and our hearts are exposed.  That is one reason that we use pen names so that we can have the freedom to allow those passions to be TRUE!
If you are having a hard time figuring out what you like to write, go back and read my last post – Think Wide Open – and then reread this post!  Break out the old notebook and pen – start your list.  On Paper!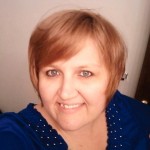 Until next time – I wish for you Success!
Up Next – What Will You Write First?
Kindle
Love
Love