Kindle Direct Publishing
Kindle
I have been encouraging all of you to start making a list of things you like to read and therefore give yourself some ideas on what you would like to write.
If you have made your list, you must now start honing down to the exact thing you want to write about!
You must now consider your options –
Step 1– If you have not made your list – do it now.  See my last two posts if you need ideas on where to get started.  Think Wide Open & What Do You Like to Write
Step 2 – Go over your list and rank your topics now in the order you like the idea of using that particular genre to write in. Use your own rating system; you are the only one who needs to understand it.
Step 3 – Do a mind map – or a total brainstorming page for the topic you rate at the top of your list.
Brainstorming = write down all things that come to mind in a distinct amount of time – for example – give yourself 15 minutes and write down anything and everything that comes to mind.  DO NOT criticize or question what you are writing – just write!  If you write things down that you might question, it may still be something that sparks something great later!
Step 4 – If needed, do more than one brainstorming topic – do your second and third ranked topic if you want or need to.
Step 5 – Make your choice and decide on what your genre is and then start writing down titles to consider.
You should spend a few days writing about your topic, to be sure that this is going to be a good fit for you.  If you find that you hate writing about the topic you chose for a few days, you should pick a new topic.
Now that you have made your decision – stick to it!
Use your mind map or brainstorming page to write your chapters.  You can also use your mind map to organize your thoughts into an outline.
I would suggest always using an outline.  I personally write my outline on paper!  Good old fashioned paper and pen works best for me.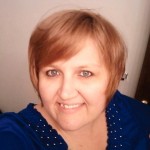 Until next time – I wish for you Success!
Up Next – Have you signed up for Kindle Direct Publishing (KDP) yet?
Kindle
Kindle Direct Publishing