I have posted a new page on my site for a resource for Lent.
I am calling it the 40 Days of Lent Challenge 2014.
I hope that you will download the files and join the challenge.
No one will know if you do or don't….but why not at least check it out and see if it is something you have an interest in.
I am a Christian and as such, I feel a God driven purpose for almost everything I do.
During this season of Lent, I feel God is placing an even higher calling on what I am to do to encourage others.
He calls us to use our strengths  –
I know how to build a website.
I know how to make documents.
I know how to upload/download them.
I know how to share them with others via the internet.
I feel that God directed my steps in this to encourage others to want to challenge themselves and to share it with others to challenge themselves and so on and so forth.
I hope that YOU will join me! ….er…US!
You can find the page and information here –
http://tasha-marie.com//about/40-days-lent-challenge/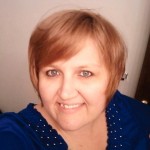 Until next time – I wish for you Success!