Upload
Many people are asking questions about some basic functions on the computer so I thought I would post a few links to web pages that have the answers to these questions!
How to manually Download a file to your computer – (Click on the images to take you to the instruction pages)
How to manually Upload files and folders to Google Drive–
How to Zip or unzip a file-
As writers and Authors we will certainly need to be aware of how to do these things and how to do them well.
If you are not familiar with these functions, please allow me to encourage you right now to get familiar with them.
Writing files in the google drive will protect your work and allow you to access it from any computer, anywhere – which is a great tool to use no matter what platform you are writing for.
Knowing how to Upload, Download, zip and unzip these files are as important as writing great books!  I Hope these instructions help you in your publishing career today!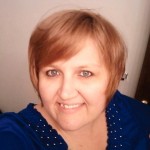 Until next time – I wish for you Success!
Upload